We offer:
PEth Testing
Phosphatidylethanol (PEth) by dried blood spot (DBS) analysis
PEth is a phospholipid formed only in the presence of ethanol
PEth is a direct marker for alcohol use and is highly correlated to alcohol intake over the past month
PEth provides proof of abstinence and also distinguishes between heavy and moderate drinking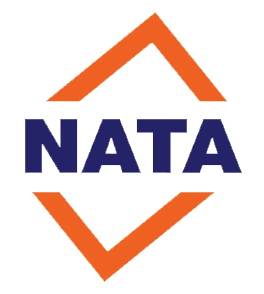 NATA
Accredited
ToxLogic is NATA accredited for workplace drug testing
Accreditation for urine and oral fluid collections and testing
NATA Accreditation No. 19780

We Offer:
Hair Testing
Hair sample analysis to test for use of, or abstinence from, drugs and alcohol
Testing can be done using head or body hair
Testing laboratories are accredited to ISO/IEC 17025
Results returned within 10-14 days of collection
Expert reports available

Workplace Testing
AND POST INCIDENT CALL OUTS
On-call service available in Metropolitan Melbourne and Gippsland Region
24 hours a day, 7 days per week
Excellent response times

Urine And
Oral Fluid Testing
We are a NATA accredited collection agency
Urine testing conducted in to AS/NZS 4308:2008
Oral Fluid testing conducted to AS/NZS 4760:2019
Services available on-site or at our offices in Melbourne and Gippsland

Chain of Custody
Collections
Chain of Custody is our standard procedure for all collections
Chain of Custody is legally defensible
Results of hair analysis are often used in court cases
ToxLogic, a name you can trust.
ToxLogic is a respected name in drug and alcohol testing in Australia. Over the past fifteen years, we have assisted hundreds of companies and individuals through our legally defensible, chain of custody sample collections.
Expertise in collection, sampling and reporting
Our staff bring a range of expertise, with some of us working in collection and medical testing fields for more than 20 years.
ToxLogic works with workplaces, sporting bodies, child protection agencies, family law providers and rehabilitation services. We provide each client with a quote based on their individual needs.
Hair drug testing
We are the pioneer provider of hair drug testing in Australia, and we pride ourselves on our work in this area. By working with world-leading referral laboratories locally and overseas, we deliver an unmatched hair testing service.
Alongside our hair testing panels we offer analysis for individual drugs, meaning you only pay for the exact hair test you need.
Nail testing is now available as an alternative drug test for those without a suitable hair sample. See further information on hair testing and how drugs and alcohol are deposited on hair follicles.
PEth testing
PEth testing is the latest testing option for determining all levels of alcohol use. Requiring just a few drops of blood it is a quick and convenient alternative to routine alcohol testing.
See our PEth (phosphatidylethanol) testing page for further information and how to request a quote.
Urine and oral fluid drug testing
Urine and oral fluid testing comprise the most common testing methods for drug and alcohol analysis in Australian workplaces. We offer testing services in line with Australian standards and can provide on-site as well as laboratory results.
We are a NATA-accredited agency and a leading provider of urine and oral fluid tests for workplaces in Australia.
Policy development and education
Our team include experts in drug and alcohol policy, from developing an initial policy to conducting a thorough review prior to a new testing program. We offer education sessions to staff that can be tailored to the needs of your unique workplace.
Drug testing services Australia wide
We have offices in Melbourne and the Latrobe Valley (Morwell) that are available for appointments. We also have a network of collectors in capital and major cities around Australia. See our locations page for a full list or give us a call to see what we can arrange.
NATA Accredited Agency
ToxLogic is accredited by the National Association of Testing Authorities (NATA) for Workplace Drug and Alcohol testing. We are accredited for urine testing to AS/NZS 4308 (Section 2 and Appendix A) and for oral fluid testing to AS/NZS 4760 (Section 2). See our full scope of accreditation.
We can answer your questions about our hair testing, workplace testing, or drug and alcohol policy and staff education services. Call ToxLogic today: +613 9372 1348