We offer:
PEth Testing
Phosphatidylethanol (PEth) by dried blood spot (DBS) analysis
PEth is a phospholipid formed only in the presence of ethanol
PEth is a direct marker for alcohol use and is highly correlated to alcohol intake over the past month
PEth provides proof of abstinence and also distinguishes between heavy and moderate drinking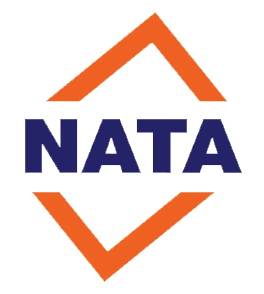 NATA
Accredited
ToxLogic is NATA accredited for workplace drug testing
Accreditation for urine and oral fluid collections and testing
NATA Accreditation No. 19780

We Offer:
Hair Testing
Hair sample analysis to test for use of, or abstinence from, drugs and alcohol
Testing can be done using head or body hair
Testing laboratories are accredited to ISO/IEC 17025
Results returned within 10-14 days of collection
Experts Witness Reports available

Workplace Testing
AND POST INCIDENT CALL OUTS
On-call service available in Metropolitan Melbourne and Gippsland Region
24 hours a day, 7 days per week
Excellent response times

Urine And
Oral Fluid Testing
We are a NATA accredited collection agency
Urine testing conducted in to AS/NZS 4308:2008
Oral Fluid testing conducted to AS/NZS 4760:2019
Services available on-site or at our offices in Melbourne and Gippsland

Chain of Custody
Collections
Chain of Custody is our standard procedure for all collections
Chain of Custody is legally defensible
Results of hair analysis are often used in court cases
About
ToxLogic is a leading provider of drug and alcohol testing services and one of the most experienced collection agencies in Australia. Over the past 15 years, our Victoria-based collection agency has built a reputation for its customer-focused and tailored approach to client requirements.
We work across many industries and sectors to deliver professional, effective and convenient drug screening programs. The testing we offer includes urine, oral fluid, hair, and most recently, nails. We can test for a broad range of substances including illicit drugs and commonly misused prescription medication . We also assist clients who require testing for steroids and some of the lesser-known substances and illicit drugs.
Whether in the mining sector, family court, government sector or professional sport, we have worked with hundreds of different clients to make their communities safer and healthier.
Legally defensible results
We understand there is a lot to comprehend for employers, individuals, lawyers and case managers who need to consider drug and alcohol testing.
Our highly trained staff with whom clients can discuss any issues they may have regarding both workplace and medico-legal testing. In family law and child safety cases, having a service provider who will provide professional and impartial advice is vital for the protection of all parties.
In the workplace, employee health and safety, productivity, company reputation and fairness can be put at risk by inadequate workplace policies and procedures. All our staff are familiar with the processes required for urine, oral fluid, nail and hair testing. All receive specific training in chain of custody procedures to ensure sample integrity.
Tailored service
ToxLogic prides itself on its customer focus. We are not in the business of a one-size-fits-all approach. Instead, we tailor our testing programs and services to your needs.
Our workplace programs include random, blanket, post-incident, for cause, pre-employment and monitoring testing. We collaborate with you to deliver convenient, relevant and effective programs for your site. Our experts are also available to support you in ensuring your workplace drug and alcohol policy is robust and effective.
Among the earliest providers of hair testing in Australia, ToxLogic offers a range of testing options including testing for alcohol in hair and blood. Our focus is to ensure all testing requested by a client is appropriate and suits their needs. We will be honest if we think a particular testing request is not appropriate or value for money.
We have working relationships with several appropriately accredited laboratories in Australia and overseas. This gives us access to a wide range of analysis options which allows us to provide clients with the testing most suited to their needs.
Convenience and discretion
Having worked with a range of different organisations over many years, ToxLogic understands the importance of respecting the privacy of individuals and the policy requirements of different workplaces. We aim for minimal disruption to the workplace during any testing session.
We also understand the need for workplace drug and alcohol testing can be unpredictable and, in some cases, time critical. To accommodate this, we offer a 24/7 on-call service for our workplace clients.