We offer:
PEth Testing
Phosphatidylethanol (PEth) by dried blood spot (DBS) analysis
PEth is a phospholipid formed only in the presence of ethanol
PEth is a direct marker for alcohol use and is highly correlated to alcohol intake over the past month
PEth provides proof of abstinence and also distinguishes between heavy and moderate drinking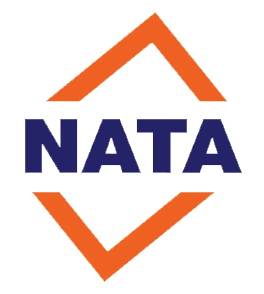 NATA
Accredited
ToxLogic is NATA accredited for workplace drug testing
Accreditation for urine and oral fluid collections and testing
NATA Accreditation No. 19780

We Offer:
Hair Testing
Hair sample analysis to test for use of, or abstinence from, drugs and alcohol
Testing can be done using head or body hair
Testing laboratories are accredited to ISO/IEC 17025
Results returned within 10-14 days of collection
Experts Witness Reports available

Workplace Testing
AND POST INCIDENT CALL OUTS
On-call service available in Metropolitan Melbourne and Gippsland Region
24 hours a day, 7 days per week
Excellent response times

Urine And
Oral Fluid Testing
We are a NATA accredited collection agency
Urine testing conducted in to AS/NZS 4308:2008
Oral Fluid testing conducted to AS/NZS 4760:2019
Services available on-site or at our offices in Melbourne and Gippsland

Chain of Custody
Collections
Chain of Custody is our standard procedure for all collections
Chain of Custody is legally defensible
Results of hair analysis are often used in court cases
Hair Testing – Our Expertise
Australian provider of choice in hair drug testing (sometimes mistakenly referred to as Hair Follicle testing)
ToxLogic is one of the earliest providers of hair drug tests in Australia. We have helped hundreds of individuals, companies, and government departments, prove drug misuse or abstinence using hair testing.  (Note, hair drug testing is often mistakenly called "hair follicle" testing.  This is a misnomer as collection of the sample does NOT involve pulling the hair out with the hair follicle attached – we collect samples by cutting the hair very close to the scalp.)
This evidence is often a crucial piece of information in court matters as well as for recruiters and employers. It helps create fairer, safer and healthier workplaces and communities. As part of a monitoring or rehabilitative program, it can also lead to life-changing health outcomes.
Sensitive test for drugs and alcohol in hair
Hair drug tests are a particularly useful tool for investigating long-term substance-use habits as analysis of sections of hair for drugs and alcohol can help establish a donor's history of drug and/or alcohol use.
When drugs enter the bloodstream, parent drug and/or metabolites are laid down in the hair as the blood circulates around the hair follicle. This drug remains in the hair as it grows. By analysing a length of hair, the drugs used over a certain period of time can be identified. A one (1) centimetre (cm) length of hair will give approximately a one (1) month history of the donor's drug use.
Sample collection
Hair sample collections are done under Chain of Custody conditions using a specialised collection kit supplied by ToxLogic Pty Ltd.
The collection procedure involves cutting 2 locks of hair close to the scalp from the area around the crown of the head. Each lock should be 50 – 100 hairs and, with normal hair growth, the collection site is not usually visible after collection. If head hair is not available, body hair can be used in most cases.
World-leading laboratories
Toxlogic collects hair samples that are sent to referral laboratories Cansford Laboratories in the UK and Human and Supplement Testing Australia (HASTA) in Melbourne.
Cansford Laboratories is a pioneer in drug and alcohol testing using hair, and is world-renowned for its work and research in this field. The laboratory is accredited by UKAS to ISO/IEC 17025.
HASTA specialises in sport drug testing and is fully accredited by NATA to ISO/IEC 17025.
ToxLogic works with both laboratories to provide our clients with the most detailed picture possible of a person's substance use.
Expert Witness Statements are available for court purposes (additional charges apply).  Hair drug and alcohol test results are returned within 10 – 14 days of sample collection.
Testing can be done for individual drug groups or for panels of drugs. Panels offered by ToxLogic cover the broad range of common illicit drugs and misused prescription drugs. We will provide a quote based on the individual requirements of clients.
Tailored to you
We provide clients with a range of panel options and assist them in understanding which of our hair drug tests best suits their needs.
Common questions for us to ask are:
What is the purpose of the testing?
Are there specific drugs for which testing is required?
Do you need to know what drug(s) the donor used each month (month-by-month testing) or is a 'yes/no' answer about use over time sufficient (overview testing)?