We offer:
PEth Testing
Phosphatidylethanol (PEth) by dried blood spot (DBS) analysis
PEth is a phospholipid formed only in the presence of ethanol
PEth is a direct marker for alcohol use and is highly correlated to alcohol intake over the past month
PEth provides proof of abstinence and also distinguishes between heavy and moderate drinking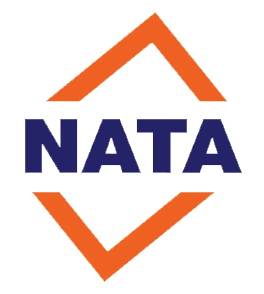 NATA
Accredited
ToxLogic is NATA accredited for workplace drug testing
Accreditation for urine and oral fluid collections and testing
NATA Accreditation No. 19780

We Offer:
Hair Testing
Hair sample analysis to test for use of, or abstinence from, drugs and alcohol
Testing can be done using head or body hair
Testing laboratories are accredited to ISO/IEC 17025
Results returned within 10-14 days of collection
Experts Witness Reports available

Workplace Testing
AND POST INCIDENT CALL OUTS
On-call service available in Metropolitan Melbourne and Gippsland Region
24 hours a day, 7 days per week
Excellent response times

Urine And
Oral Fluid Testing
We are a NATA accredited collection agency
Urine testing conducted in to AS/NZS 4308:2008
Oral Fluid testing conducted to AS/NZS 4760:2019
Services available on-site or at our offices in Melbourne and Gippsland

Chain of Custody
Collections
Chain of Custody is our standard procedure for all collections
Chain of Custody is legally defensible
Results of hair analysis are often used in court cases
Nail Testing
An alternative sample when hair is not available or too short for the time period required.
Drugs and their metabolites are deposited into nail tissue – keratin – via blood vessels underneath the nail.  As the nail grows longer and thicker, its layers provide a history of substance use.
In cases where head hair is unavailable or regularly chemically treated, nail clippings (2-3mm minimum) may be used.  Nail clippings can have a longer window of detection in comparison to head hair and are tested as a 'whole' sample, i.e. nails cannot be sectioned like head hair.
A toenail sample will tell us whether the substance has been used in the last 12 (twelve) months. With the faster growth rate of fingernails, this timeline is narrowed down to the last 6 (six) months.
Nail samples are sent to Cansford Laboratories in the UK. Cansford have over seven years' experience with nail testing and can analyse for more than 130 drugs/substances in nail samples, including illicit drugs and prescription medications, alcohol, steroids and New Psychoactive Substances.
How is the sample collected?
In front of a trained ToxLogic collector, the client will use nail clippers or scissors (provided by ToxLogic) to cut their own nail samples, clipping down as far as the top of the fingertip. Nail samples must have a normal appearance as well as be clean and not painted with nail varnish etc.
When is nail testing useful?
In general, fingernail (or toenail) testing should only be used when there is no head or body hair to test, or when a donor has very short head or body hair.  While this is the "last resort" in a list of testing options, it provides a reliable yes/no view of whether the donor has used drugs in the last six months (or twelve months in the case of toenails).
Occasionally, nail testing can be used in conjunction with hair testing – generally in cases where a client is regularly bleaching/dyeing their hair or their hair is shorter than the time period required.  In these cases, hair testing may be requested to cover a timeframe of a month or two and nail testing will cover the last six or twelve months.
Please note: nail tests are not appropriate for detecting one-off substance use. Toenail samples from donors with diabetes or peripheral artery disease are unsuitable, as these illnesses can affect the results.