We offer:
PEth Testing
Phosphatidylethanol (PEth) by dried blood spot (DBS) analysis
PEth is a phospholipid formed only in the presence of ethanol
PEth is a direct marker for alcohol use and is highly correlated to alcohol intake over the past month
PEth provides proof of abstinence and also distinguishes between heavy and moderate drinking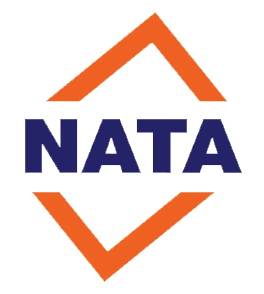 NATA
Accredited
ToxLogic is NATA accredited for workplace drug testing
Accreditation for urine and oral fluid collections and testing
NATA Accreditation No. 19780

We Offer:
Hair Testing
Hair sample analysis to test for use of, or abstinence from, drugs and alcohol
Testing can be done using head or body hair
Testing laboratories are accredited to ISO/IEC 17025
Results returned within 10-14 days of collection
Experts Witness Reports available

Workplace Testing
AND POST INCIDENT CALL OUTS
On-call service available in Metropolitan Melbourne and Gippsland Region
24 hours a day, 7 days per week
Excellent response times

Urine And
Oral Fluid Testing
We are a NATA accredited collection agency
Urine testing conducted in to AS/NZS 4308:2008
Oral Fluid testing conducted to AS/NZS 4760:2019
Services available on-site or at our offices in Melbourne and Gippsland

Chain of Custody
Collections
Chain of Custody is our standard procedure for all collections
Chain of Custody is legally defensible
Results of hair analysis are often used in court cases
PEth Testing
What is PEth?
Phosphatidylethanol (PEth) is a specific or direct alcohol biomarker, which forms only in the presence of ethanol. It is a more sensitive indicator than the indirect markers of CDT, LFT and FBE (these can be influenced by other health issues and medication).
PEth indicates levels of alcohol consumption over a period up to 28 days. PEth is eliminated from the body in approximately 30 days, meaning the window of detection is often given as one month.
PEth enables the discrimination of heavy versus moderate or occasional drinkers and can monitor abstinence. Age, gender, health or previous alcohol issues do not impact the results.
What sample is used for PEth testing?
A sample of blood is collected via a finger prick using a convenient and compact device, enabling collection of a dried blood spot for analysis by the laboratory. The dried blood spot is stable for a long period of time and no special transport or storage is required.
Advantages of PEth testing
The ability of a PEth test to discriminate between heavy, moderate and minimal alcohol consumption is a key benefit of the test.
PEth <20ng/mL:
Abstinence or irregular low alcohol consumption in the approximate month prior to the sample collection.
PEth between 20 – 200ng/mL:
Consistent with alcohol consumption, but not at an excessive level, in the approximate month prior to the sample collection.
PEth >200 ng/mL:
Excessive alcohol consumption in the approximate month prior to the sample collection.
---
NOTE: There are a number of factors that affect the level of PEth, for example, differences in metabolism and frequency of alcohol consumption. The consumption of a higher number of drinks on one occasion will produce a higher blood alcohol concentration and consequently a higher PEth result than if the same number of drinks were consumed on five separate occasions. It can take a number of weeks following abstinence from alcohol for all PEth to be eliminated, depending on the original increase in the PEth level that existed for that individual.
Collection of both a blood sample for PEth and a hair sample for EtG can complement each other and show comparisons or differences between recent and long-term alcohol use.
Samples for PEth testing are sent to Cansford Laboratories with results returned with 1 – 2 weeks of sample collection. See Cansford's blog for further information about PEth.