We offer:
PEth Testing
Phosphatidylethanol (PEth) by dried blood spot (DBS) analysis
PEth is a phospholipid formed only in the presence of ethanol
PEth is a direct marker for alcohol use and is highly correlated to alcohol intake over the past month
PEth provides proof of abstinence and also distinguishes between heavy and moderate drinking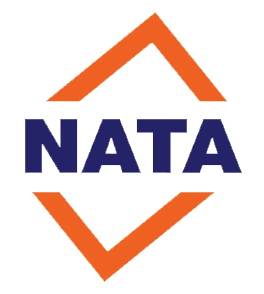 NATA
Accredited
ToxLogic is NATA accredited for workplace drug testing
Accreditation for urine and oral fluid collections and testing
NATA Accreditation No. 19780

We Offer:
Hair Testing
Hair sample analysis to test for use of, or abstinence from, drugs and alcohol
Testing can be done using head or body hair
Testing laboratories are accredited to ISO/IEC 17025
Results returned within 10-14 days of collection
Experts Witness Reports available

Workplace Testing
AND POST INCIDENT CALL OUTS
On-call service available in Metropolitan Melbourne and Gippsland Region
24 hours a day, 7 days per week
Excellent response times

Urine And
Oral Fluid Testing
We are a NATA accredited collection agency
Urine testing conducted in to AS/NZS 4308:2008
Oral Fluid testing conducted to AS/NZS 4760:2019
Services available on-site or at our offices in Melbourne and Gippsland

Chain of Custody
Collections
Chain of Custody is our standard procedure for all collections
Chain of Custody is legally defensible
Results of hair analysis are often used in court cases
Policy Review and Education – Staff Education
As well as helping you create the best Drug & Alcohol (D & A) policy for your workplace, we can assist with policy implementation. We encourage your staff to be on board with the policy's philosophy through education sessions.
---
Drug and Alcohol Awareness Sessions
Rather than ask staff to simply read the D & A policy, we offer education sessions at which we provide information about the effects on the body of drugs (illicit and prescription) and alcohol.  If desired by the client, our presentations can include a Q & A session on the workplace D & A policy.
Our sessions raise staff awareness about how drugs and alcohol can impact a person and the workplace risks of employee drug and alcohol use.  We have found these sessions are a great way to help staff feel included and informed and can be formatted to either introduce a new policy or act as a refresher for an existing policy.
With a range of presentations on offer, as well as the ability to tailor a presentation to your specific needs, we will present information that is relevant, up-to-date and educational.