We offer:
PEth Testing
Phosphatidylethanol (PEth) by dried blood spot (DBS) analysis
PEth is a phospholipid formed only in the presence of ethanol
PEth is a direct marker for alcohol use and is highly correlated to alcohol intake over the past month
PEth provides proof of abstinence and also distinguishes between heavy and moderate drinking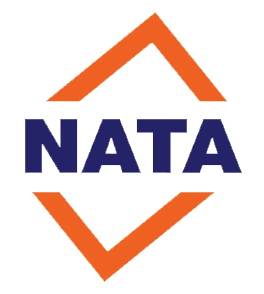 NATA
Accredited
ToxLogic is NATA accredited for workplace drug testing
Accreditation for urine and oral fluid collections and testing
NATA Accreditation No. 19780

We Offer:
Hair Testing
Hair sample analysis to test for use of, or abstinence from, drugs and alcohol
Testing can be done using head or body hair
Testing laboratories are accredited to ISO/IEC 17025
Results returned within 10-14 days of collection
Experts Witness Reports available

Workplace Testing
AND POST INCIDENT CALL OUTS
On-call service available in Metropolitan Melbourne and Gippsland Region
24 hours a day, 7 days per week
Excellent response times

Urine And
Oral Fluid Testing
We are a NATA accredited collection agency
Urine testing conducted in to AS/NZS 4308:2008
Oral Fluid testing conducted to AS/NZS 4760:2019
Services available on-site or at our offices in Melbourne and Gippsland

Chain of Custody
Collections
Chain of Custody is our standard procedure for all collections
Chain of Custody is legally defensible
Results of hair analysis are often used in court cases
Urine, oral fluid, and BAC testing.
ToxLogic is a respected name in drug and alcohol testing in Australia. We work with companies across Australia to provide tailored drug and alcohol services.
If you are looking to start a new drug and alcohol testing program or change service provider, we are here to help. We will make sure testing conducted complies with Australian requirements as well as your D&A policy.
Typically, most Australian workplaces will opt for a breath alcohol test followed by either an oral fluid or urine screening. Urine and oral fluid results provide different insight. We can discuss this and determine what is best for you and your staff.
We collect both sample types under chain of custody conditions. This means results are assured and if needed, legally defensible.
Urine testing
Urine drug testing is the most well-known type of human drug analysis. A staff member (donor) provides a sample in a secured bathroom, privately. The sample can then either be tested on-site for same day results, or it can be securely packed and sent directly to a laboratory.
Our on-site testing devices match the Australian standard testing panel. This covers amphetamine, benzodiazepines, cocaine, methamphetamine, opiates, and THC (cannabis).
The cut-off levels of our devices match the standard, meaning the results are both reliable and relevant.
Timeframe for urine
Urine testing provides a timeframe of approximately the last 48 – 72 hours*. It is important to note that no drug test can determine impairment. Instead, the result indicates a history of use.
*The body eliminates cannabis at a slower rate than other drug groups. Detection from use as much as four weeks' prior can occur.
Oral fluid testing
Oral fluid testing is where a sample of saliva is tested for the presence of substances. The key benefit of oral fluid testing is that it can be conducted anywhere. It requires no special facilities, making it ideal for remote worksites.
On-site oral fluid testing devices are highly accurate and match the Australian standard testing panel. This covers amphetamines, cocaine, opiates, and THC.
Timeframe for oral fluid
Oral fluid testing provides a timeframe of approximately the last 2 – 36 hours. No drug test can indicate impairment. However, the shorter timeframe associated with a saliva sample provides valuable insight. A positive oral fluid result indicates very recent use of a substance.
Breath alcohol concentration (BAC)
Breath alcohol testing is a standard part of drug and alcohol testing programs across Australia.
We use high-quality devices that are calibrated in line with the Australian standard. In fact, we use the same testing devices as the NSW police force and other jurisdictions across the country. To learn more about our BAC device, the LE5, visit the Alcolizer website.
Timeframe for BAC
Alcohol remains in the system and is eliminated at rates which are well documented. The average person processes (removes) one standard drink of alcohol from their system per hour.
Unlike urine and oral fluid testing, a breath alcohol reading can determine impairment. This is reflected in regulations such as drink driving laws which require a 0.05 limit for most drivers (0.00 for others).
NATA Accredited Agency
ToxLogic is accredited by the National Association of Testing Authorities (NATA) for workplace drug and alcohol testing.
We are accredited for urine testing to AS/NZS 4308 (Section 2 and Appendix A) and for oral fluid testing to AS/NZS 4760 (Section 2). See our full scope of accreditation.
We only used verified, approved on-site devices. Confirmation of results will always be with a NATA-accredited laboratory.