We offer:
PEth Testing
Phosphatidylethanol (PEth) by dried blood spot (DBS) analysis
PEth is a phospholipid formed only in the presence of ethanol
PEth is a direct marker for alcohol use and is highly correlated to alcohol intake over the past month
PEth provides proof of abstinence and also distinguishes between heavy and moderate drinking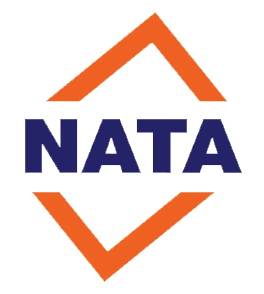 NATA
Accredited
ToxLogic is NATA accredited for workplace drug testing
Accreditation for urine and oral fluid collections and testing
NATA Accreditation No. 19780

We Offer:
Hair Testing
Hair sample analysis to test for use of, or abstinence from, drugs and alcohol
Testing can be done using head or body hair
Testing laboratories are accredited to ISO/IEC 17025
Results returned within 10-14 days of collection
Experts Witness Reports available

Workplace Testing
AND POST INCIDENT CALL OUTS
On-call service available in Metropolitan Melbourne and Gippsland Region
24 hours a day, 7 days per week
Excellent response times

Urine And
Oral Fluid Testing
We are a NATA accredited collection agency
Urine testing conducted in to AS/NZS 4308:2008
Oral Fluid testing conducted to AS/NZS 4760:2019
Services available on-site or at our offices in Melbourne and Gippsland

Chain of Custody
Collections
Chain of Custody is our standard procedure for all collections
Chain of Custody is legally defensible
Results of hair analysis are often used in court cases
Drug and alcohol facts and statistics
Why use drug and alcohol testing in the workplace?
Drug and alcohol testing is increasingly sought after by Australian workplaces. Employers want to be sure they are doing all they can to prevent alcohol and drug related accidents, injuries and harm. Employers have a duty of care to provide a safe workplace for people at their sites – employees, contractors and visitors.
Some facts and statistics about drug and alcohol use in the workplace:
Most Australians spend most of their waking hours at work. Those in manual labour clock up the most hours – an average 49 hours per week (Census, 2016)
In 2014 the Australian Drug Foundation found that half of Australia's workers drink at harmful levels
Around 60 per cent of individuals who consume drugs and alcohol at harmful levels are in full time employment (Comcare, 2016)
One in twenty Australians are addicted to a substance, and many of these people are employed
1 in 6 Australians have drinking habits that will affect their long-term health (AIHW, National Drug Strategy Survey, 2019)
The economic cost of alcohol use in Australia is estimated at over $4.5 billion per year. Lost workplace production accounted for the largest proportion of this cost (Comcare, 2016)
Blood alcohol levels have been directly linked to performance impairment (Department of Health, Federal Government)
Cannabis is the most widely used illicit drug in Australia (AIHW, 2021)
The use of illicit drugs such as methamphetamine and cocaine has been increasing in Australian regional areas in recent years
What Employers Can Do
Not only do employers have a duty of care to keep their workers safe, they are also obligated under law to prevent accident or injury.
It is recommended workplaces have a drug and alcohol policy in place as this helps demonstrate an employer is serious about maintaining a safe workplace. ToxLogic's policy experts can help develop and refine your Drug and Alcohol policy to make sure it is effective and relevant. They can also conduct staff education sessions to ensure everyone is on board with, and understands, the policy.
It is important to follow through with any workplace policy and a drug and alcohol policy is no different.  If the policy includes a drug testing program, this should be followed. There is little point having such a policy unless it is complied with in practice. The drug and alcohol policy should be reviewed regularly and include periodic education sessions to ensure new employees are aware or the policy and longer-term employees are kept up to date with any changes to the policy.